The picture on left is to show what we are going for. This is a slightly more subtle Vampy lip that I did last week for Carm.
What you will need: A black eyeliner. I used Urban Decay 24/7 in Zero only because I was too lazy to go look for one of my cheapo black liners. A Red Lip liner in whatever shade you like. And either a Coordinating gloss or lip stick. I used Evil Shades lip gloss in Guilty as sin, because I'm a gloss Whore. On Carm I used a red plum lip stick and added Evil Shades gloss in Venom for shine.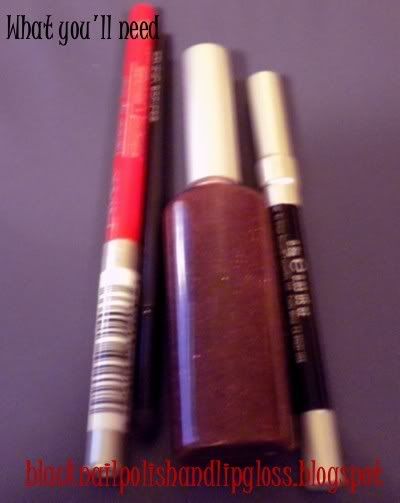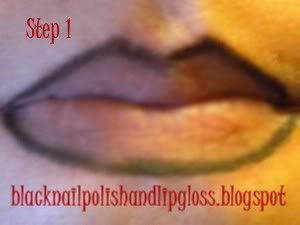 Step 1: Line and shape outer edge of lip line in Black liner.
Step 2: Thicken the outline by filling in as thick as you like with black liner. Leave the center blank to add red.
Step 3: Fill center with red liner(or whatever your chosen color)
Step 4: Blend black in toward the red. Smudge the line between the two colors. I use an eyeliner smudger.
Step 5: Add gloss or lipstick or both. Start by gently patting gloss into the center of lip and dab it out to the outer edge.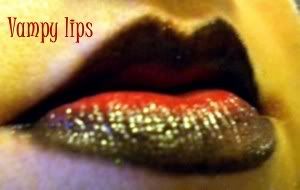 There you have it a simple Vampy lip!
My final tip: play with colors, try a blue or green maybe purple or for those who need to tone it down, try a soft neutral brown for the outer line and a pearly neutral peach or pink in the center.