I can't leave well enough alone, ever!
So I found these cute canvas peep toe wedges for $15 and my first though is if I put some studs on those they'd be hot! So I bought them and here we are!

What you'll need:
-Canvas shoes of any type (or anything you want to stud up, jeans, a purse or whatever) Now leather requires studding tools but maybe we can do that another time.
-Pliers
-Small sharp scissors
-Studs of whatever color you want (you can buy these at a craft store cheap)
-pencil or fabric marker

Plan out where you want your studs and mark the area.
Step one:
Use scissors to poke small slits for the prongs of your studs.

Step Two:
Press one stud at a time into holes.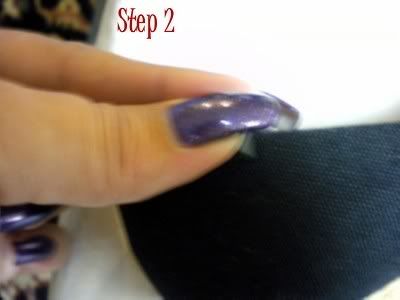 Step Three:
Using pliers gently fold prongs down tightly.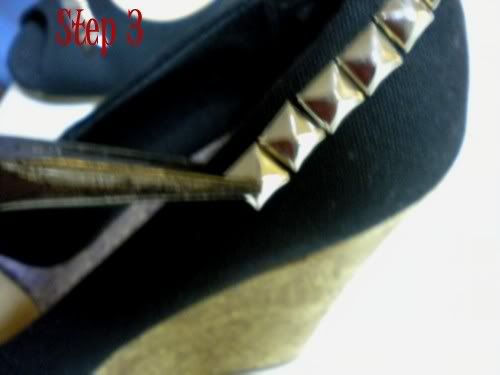 Repeat until all studs are in place. You can cut a small piece of cotton fabric, and using no sew glue, glue fabric to cover stud backs.